---
Nov photo contest. - only-borders - 11-10-2017

I think it's time to get this going again. 


This month's theme will be,

Expressions.

 Show us how expressive your dogs can be. 

Photos can be posted until

Nov. 30th

at noon. Get creative and have fun. 

1. 1 photo per member, your photo can be changed until the end of the contest.

2. The photo must be of your own Border Collie, or Border Collie's. 

3. Photoshop is

not allowed

unless the details of the contest specifically states that it is.

4. In the event of a tie, the organizer's decision will be final. 

This is meant to be a fun competition and another way of sharing images of our beloved dogs. Start snapping those photos.


---
RE: Nov photo contest. - Ember - 11-10-2017

Yay! Expressions is a good one!


---
RE: Nov photo contest. - Ember - 11-13-2017

Cheeky girl is Cheeky. And loving the parent's back yard.


---
RE: Nov photo contest. - Bronwen - 11-13-2017

Pure happiness:


---
RE: Nov photo contest. - Oenoke - 11-15-2017

'Did I do good mum?'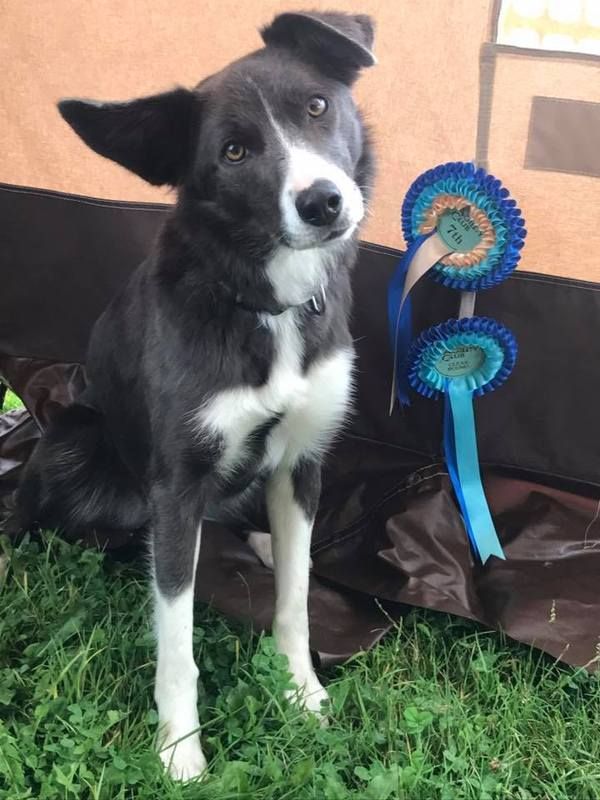 ---
RE: Nov photo contest. - Sunny - 11-16-2017

Who me? Eat the cute pointed hat off my brand new toy? Why would you think that?

[attachment=11214]

Sunny the Innocent


---